The Phone Number Groups section allows you to view, add, and configure general information about phone number groups in the system. To view the list, go to the Publisher Management > Promo Materials > Phone Number Groups section.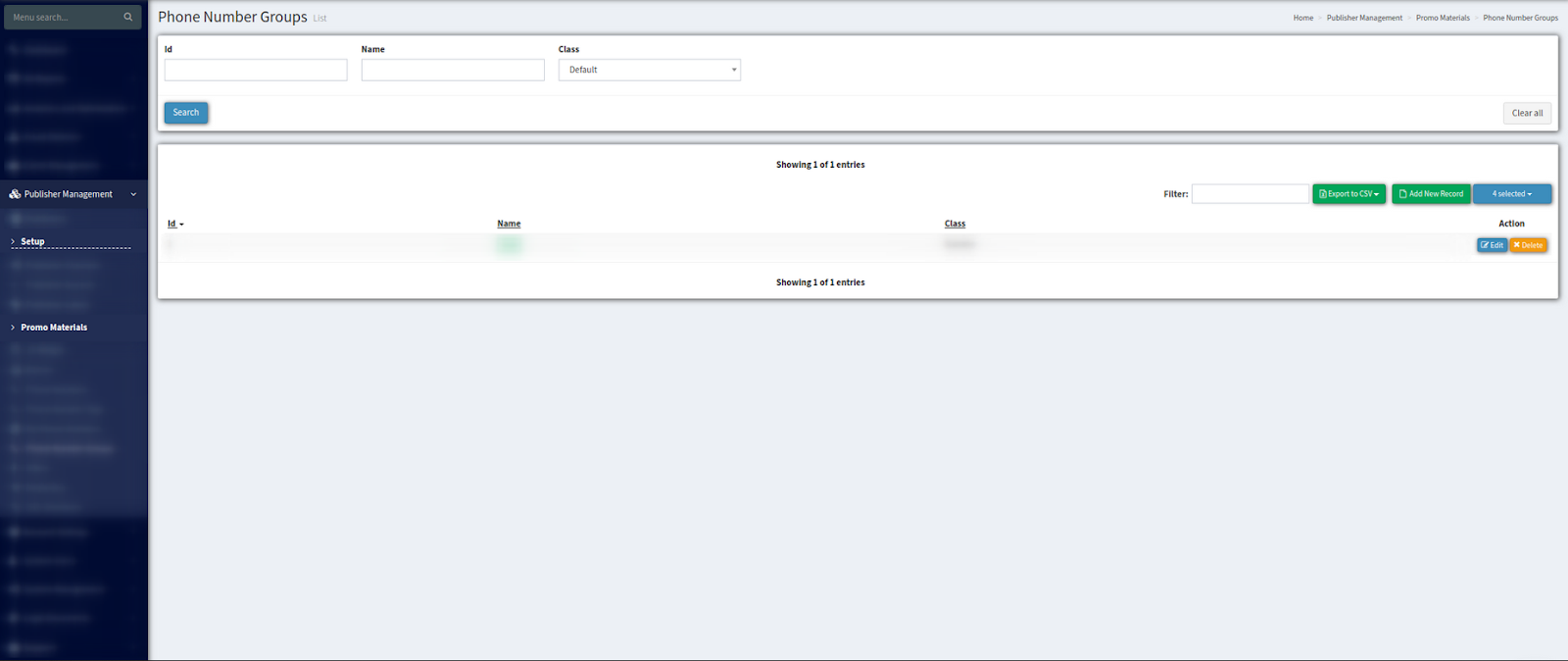 Use next filter fields to filter the list of groups:
ID - ID number of the group

Name - a name of the group

Class - Default/Primary/Success/Warning/Danger/Info.
To edit the phone number group, click the "Edit" button in the "Actions" column opposite the required record and the system will redirect you to the group setup page.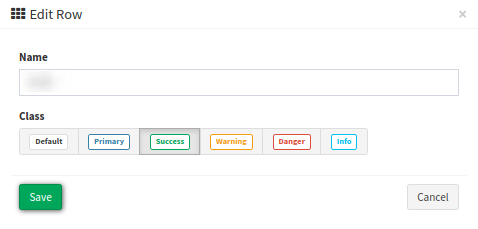 To delete the phone number group, click the "Delete" button and enter 'Yes' in the required field to confirm your operation. Press the "Delete" button to continue.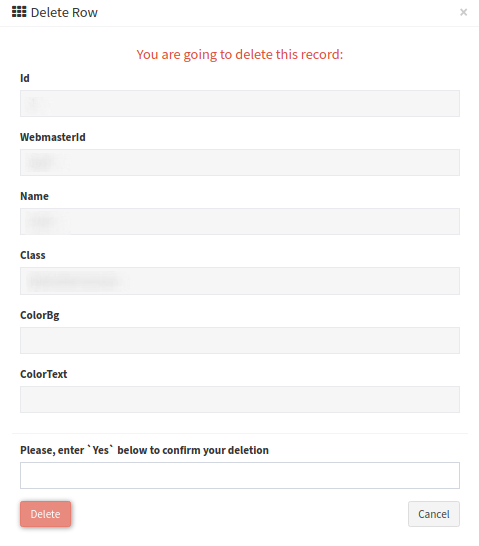 To download data from the report in the "CSV" file click the "Export to CSV" button.