In "My Phone numbers" section publisher can check and filter all phone numbers which are reserved by him and configure the phone settings..
To open the report go to the Publisher management > Promo materials > My phone numbers section.
The detailed report could be filtered by:
Product (PayDay US/ General/ Moving US/ Bussiness Loan US/ Wireless General)

Group (grouping by the three-digit code)
To configure phone settings click the "Edit Phone Number" button in the "Action" column.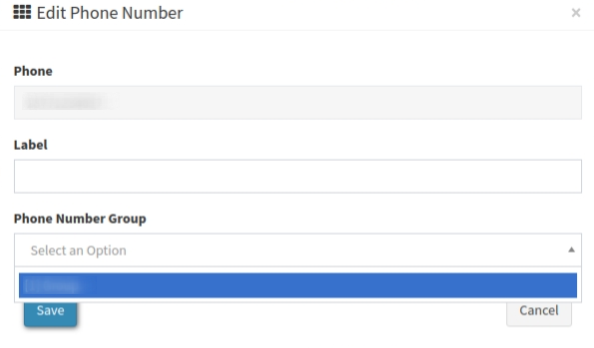 In the "Edit Phone Number" pop-up window you can set a Label for the phone number or assign it to a Group.