Tracking - is the process of sending lead parameters to your third-party tracking system. We support dynamic parameters - placeholder text that starts and ends in curly brackets. A Placeholder is a keyword in the system that provides information for tracking actions.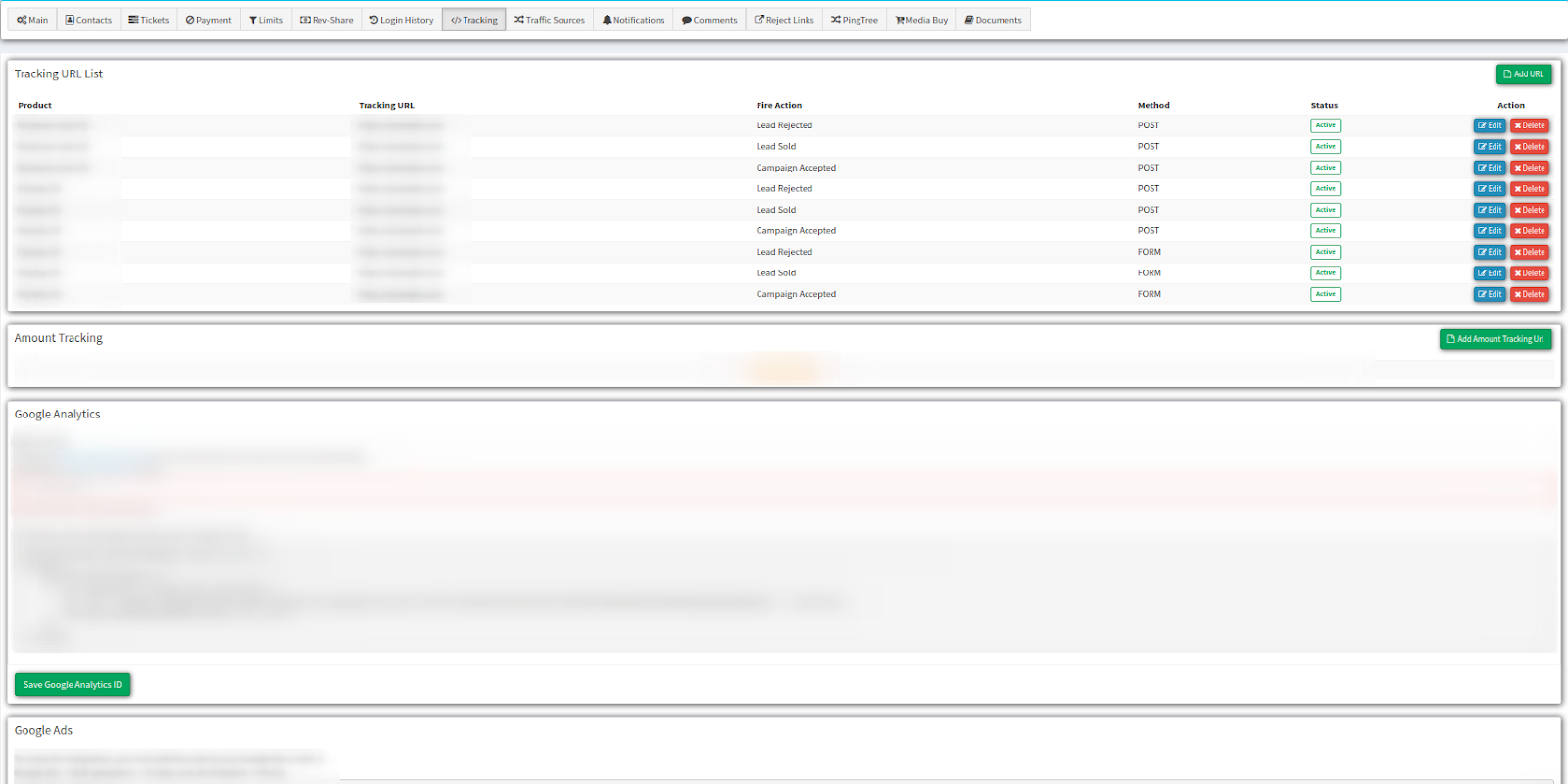 The tab contains following blocks of settings:
Tracking URL List - the list of all Tracking URLs. The columns contain the following data - Product, Tracking URL, Fire Action (Campaign Accepted / Lead Sold / Lead Rejected / Lead Sold - pixel / Lead Reject - pixel), Method (FORM / POST), Status (Active / Disabled), Actions (Edit / Delete). To add new URL to the list, click the "Add URL" button.

Amount Tracking - allows you to manage the notifications (pings) about reaching the predefined threshold for the amount on Publisher's balance. To configure the option, press the "Add Amount Tracking URL" button.

Google Analytics - instructions about the Google Analytics implementation on your website. To save the Google ID click the "Save Google ID Analytics" button to complete.

Google Ads - the code for integration with the Google Ads.
Read detailed information and instructions about configuring the Tracking option in the Knowledge Base.