The "Main" tab contains general information about the Publisher (ID, Nick Name, Main Email, Status). You can add and change the information in the corresponding fields.
ID - Publisher ID number

Nick Name - Publisher Nick Name

Main email - primary Publisher's email.

Status (Pending / Active / Deleted / Disabled).
To change the Publisher Status click the button with a current value icon. In the pop-up window select the Status and leave a Comment. To complete, click the "Save" button.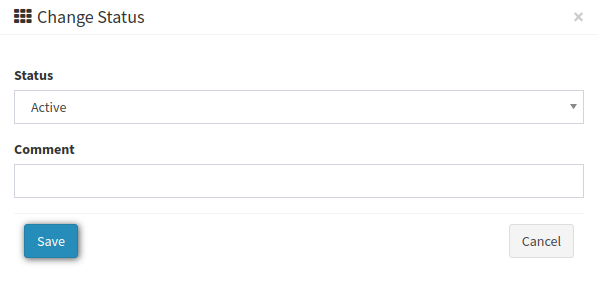 Name - the full name of the Publisher.

Registration Date - the date of the Publisher's registration.

Groups - the group/groups the Publisher is included to.

Referals - the Nick Name of the Publisher Agent that provided you the referral link.

Publisher Agent - the Full Name of the Publisher Agent and Contact.
To change the Publisher Agent, click the "Change Agent" button. Select a Publisher Agent from the list, leave a Comment (if needed) and click the "Save" button to complete.
The "Edit Agent" button redirects you to the same page in the settings of chosen Publisher Agent.