The Integrations section contains a list of buyer/product integrations in the system.
To view the list go to the Client Management > Setup > Integrations section.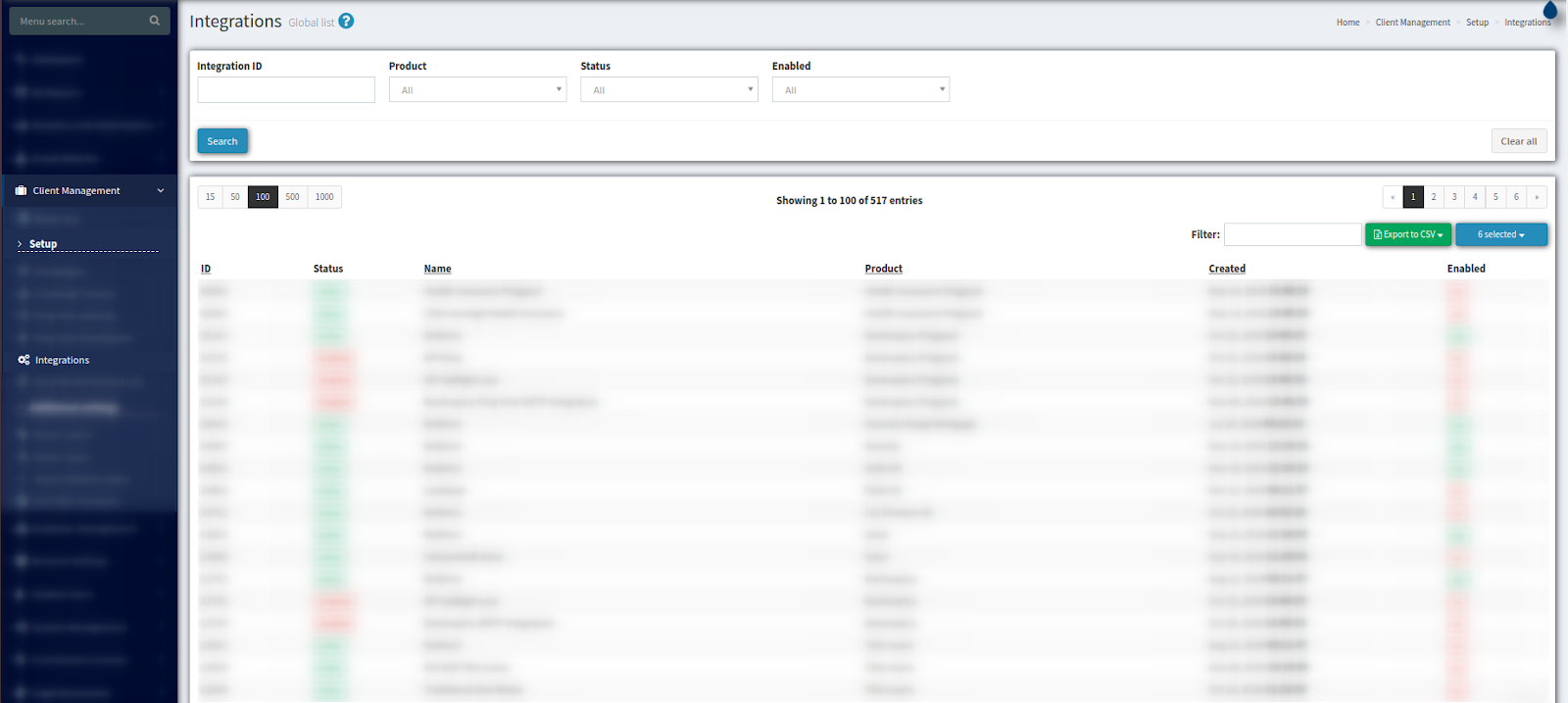 The Integrations list displays the following data:
ID - integration identification number

Status - integration status:
1. Active - integration is enabled
2. Disabled - disabled integration

Product - product name which the integration assigned to

Created - date and time when the integration was created

Enabled - that column shows if the integration is enabled at the moment.
To export the report data click the "Export to CSV" button and choose the "Current Page" or "All Pages" type from the drop-down list.